Meet The Owner Of Paws In Time
Julie Nelson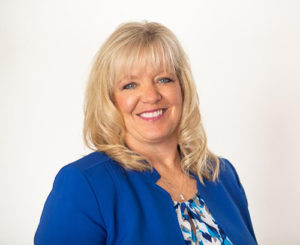 Julie Nelson has spent her whole life working with dogs. No exaggeration, she started training dogs as a young girl and eventually made a career out of it. One day in 2002 Julie observed that training alone, while helpful, needed to be supported by dogs that got enough exercise and stimulation. But their owners were busy, working, raising children, traveling, etc. Their dogs weren't getting what they truly needed, an opportunity to just be dogs. So she came up with the idea of offering dog daycare. It was early in the dog industry for such an innovation and most people thought she was crazy. They told her it would never work. She somehow knew better. She was confident it would and figured an "open play all day" approach was just the ticket. And it was. Then people started asking her to add boarding services, and she did. Thousands of clients later, two locations and over 30 active employees demonstrates daily that her vision was a brilliant one. So many people have come to rely on her company for their dog daycare, boarding and grooming needs.
Julie continues to train dogs every day, either her own or others. She trains at Paws In Time and in people's homes. She also participates in dog shows and field trials with her Brittany bird dogs. She has many show champions to her credit and two field champions and dual champions. She is considered one of the top Brittany breeders in the country and has earned the AKC Breeder of Merit distinction. Julie lives in the Fox Valley with her husband Mark and, among other things, enjoys her time with grandchildren and other family members.